Complete Story

02/06/2023
Download Your IPMC Certificate Now!
Download Your IPMC Certificate!
Thank you for attending MSPCA's 2023 Interstate Pest Management Conference on January 25 and 26, 2023 at the Maritime Conference Center in Linthicum, Maryland. It was great to see you!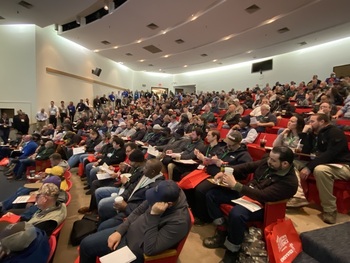 Provide Conference Feedback
If you did not complete an evaluation on-site, please share your thoughts on the event with us, by clicking the link for the appropriate conference session below. Your feedback will help us plan future MSPCA events.
Feedback for IPMC January 25 or 26, 2023
Feedback for IPMC Turf & Ornamental January 26, 2023
Download your Digital Certificate
This message allows you to download your digital certificate in the form of a pdf file. This digital certificate will allow you to print and save a copy for your records. Click the link below to access your certificate. They are arranged alphabetically by last name within each day's session.
Click here to download your certificate now - please download by February 28, 2023.
If you registered a group, please be sure to download the certificates for each person you registered.
Submission of Recert Paperwork
The recertification verification forms (and other recert paperwork) you submitted at the event will be submitted to the Department of Agriculture for Maryland, Delaware, Virginia, D.C., Pennsylvania, West Virginia and New Jersey.
Please feel free to contact the MSPCA office if you have any question or prefer a printed certificate mailed to you.
My Best,
Andrea Coron
Executive Director
---